5 Perfect Gifts for the Overpacked Traveller
Giving gifts that weigh nothing
That friend of yours that's about to embark on a round-the-world trip for six months has been packing and re-packing their bags near a thousand times so far.  It's evident that there's an over-packing issue that should be remedied.  You fear that she won't last ten minutes walking around with that monstrous backpack.
Being the thoughtful friend that you are, you decide to get her a going away gift. The last thing she needs is yet another something to carry- even if it's that super cool looking, ultra light-weight titanium flask, or the door alarm with motion sensor. Consider giving her something that doesn't take up any of her precious luggage space or weigh anything- give them a gift card to any of these services:
1. Google Play or Apple Appstore Gift cards
Maybe you've seen these things in the stores and wondered who the heck buys them? Well, they're really popular with gamers that need to buy extra gems so they can advance their villages in Clash of Clans, or to buy extra lives in a hurry in Candy Crush to get to the next level (really, these are the top two earning apps last year).

But they're also really useful to purchase premium versions of travel applications that can make any trip better.  There are very useful applications that they can use all throughout their trip. Here are some examples:
Evernote – all purpose planner / note taker (Paid version allows for offline use) App:
Google Play | Apple Appstore
FlightRadar 24 Pro (Paid version gives enhanced flight info) App:
Google Play | Apple Appstore
Panic Button – A Red Emergency Panic Button (Paid version adds features)
Google Play | Apple Appstore
2. Viator Credit
Viator is the one-stop shop for booking tours and activities world-wide. With over 20,000 tours and 10,000 verified guides, it's likely that your friend will be able to pick out and book an activity she likes. Perhaps an Amsterdam Pizza Cruise or Sumo Stable Training in Tokyo is in her future.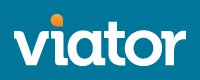 Website: Viator App: Google Play | Apple Appstore
3. Amazon Credit
With over 2.2 million e-books offered in their Kindle store, your travelling friend can surely pick out a few to download and read while they are in transit. A Kindle is not required to read the e-book- they can be read on any device by installing a free e-reader for Kindle.

Website: Amazon
E-Readers for Kindle: Google Play | Apple Appstore
4. Lodging
Give the gift of a few night's stay in an excellent network of hostels worldwide with a membership to Hostelling International. Especially in North America, their hostels are located in the choicest spots.

Website: Hostelling International
Or if your friend is a flashpacker, consider a gift card for Mr & Mrs Smith, a collection of curated boutique-y hotels.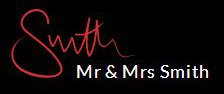 Website: Mr & Mrs. Smith Gift Vouchers: Here
5. Skype Credit
Sometimes your travelling friend just needs someone to talk with. You already know that it's free to use chat software like Viber, Google Hangouts, or Yahoo messenger to have a chat, call, or even have a face to face video call. But you might not be connected to the internet all the time, resulting in a missed call from your friend. Give the gift of Skype credit so that your travelling friend can reach you directly on your mobile or land line. Skype also introduced Skype Wifi, extending wifi enabled hotspots to over 2 million locations world-wide.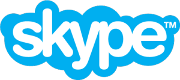 Website: Skype Skype App: Google Play | Apple Appstore
Skype Wifi App: Google Play | Apple Appstore
Skype Credit: Here