Techy Traveller's Guide to Southeast Asia
Travelling through Southeast Asia some time soon? Find out what to expect in these 11 countries so you can figure out how easy it will be to use your mobile phone.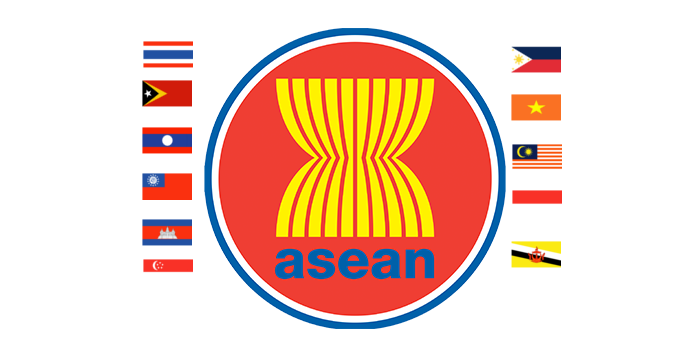 Ever wondered if it's possible to get good mobile internet while travelling in Indonesia or Timor Leste? Or, if it's just as easy to facebook your friends plot out your itineraries using google maps or guide yourself with a useful restaurant app while in Singapore and Laos? Here's a compilation of some findings from my Country Tech Guides for all 11 countries in Southeast Asia:
note: You can sort within each table by clicking on the column headers. All of the findings are my own, unless otherwise specified.
Mobile Calls & Mobile Internet
It would be great if you could simply pop in a SIM card into our mobiles and connect to the world as we travel. A tech friendly country would allow the traveller to easily buy and set up a cheap SIM card, make it easy to make calls, and allow you to use mobile internet country-wide. Let's see how the countries in SEA (South East Asia) stack up for mobile connectivity.
[table]Country,Easy Setup,SIM Cost,1 GB Data Cost
1
,Cell Coverage,Internet Coverage
Brunei
,Yes,$24,$8,Good,Good
Cambodia
,Yes,$1,$2,Fair,Fair
Indonesia
,No,$1,$12,Fair,Fair
Laos
,No,$1,$7,Fair,Poor
Malaysia
,Yes,$1 or Free,$10,Good,Good
Myanmar
,n/a,$1.50,$1.50,Poor,Poor
Philippines
,Yes,$1,$1 (UL),Good,Good
Singapore
,Yes,$6,$5,Great,Great
Thailand
,Yes,$1.50,$1.50 (UL),Good,Good
Timor Leste
,No,$1,$16,Fair,Fair
Vietnam
,Yes,$2.50,$5,Good,Good[/table] 1 GB Data
1
: (UL) indicates unlimited data for 1 day
Wifi and Internet
These days, wifi access is an amenity that many may consider indispensible when we are choosing a hotel or guesthouse. It's certainly not as convenient as having mobile internet, but you would sure appreciate fast and unencumbered internet when you're back at your hotel or guesthouse as you try to plan out the next days' activities. For countries that do censor the internet, you may consider using a VPN or using proxy server to do your browsing.
[table]Country,Wifi Availability,Internet Speed
1
,Censorship Score
2
Brunei
,Fair,#4,Selective
Cambodia
,Good,#6,Selective
Indonesia
,Fair,#9,Selective
Laos
,Good,#10,None
Malaysia
,Good,#5,Changing
Myanmar
,Poor,#7,Selective
Philippines
,Good,#11,None
Singapore
,Good,#1,Selective
Thailand
,Good,#2,Selective
Timor Leste
,Poor,#12,None
Vietnam
,Good,#3,Pervasive[/table] Internet Speed
1
: source –
Ookla Internet Download Speeds
Censorship Score
2
: source –
Nationmaster Internet Censorship Score by Country
Apps & Guides
Who wouldn't want free apps that we can install on our smartphones or tablets that allows you to do basic things like translate the local language, use a downloadable map to get around, and give you up-to-date listings of places you are likely to visit? And plus, you should be able to use these apps without being connected to the internet. Indicated below are the the countries that have Google Translate and Google Maps- both in offline mode, as well as if there's at least one good free offline guide available.
[table]Country,Offline Translator,Offline Google Map
1
,Offline Guide
Brunei,Yes,Yes,No
Cambodia,No,Yes,Yes
Indonesia,Yes,Yes,Yes
Laos,No,Yes,No
Malaysia,Yes,No,Yes
Myanmar,No,Yes,No
Philippines,No,Yes,Yes
Singapore,Yes,Yes,Yes
Thailand,Yes,No,Yes
Timor Leste,No,Yes,No
Vietnam,Yes,Yes,Yes[/table] Offline Map1: source – Google Maps Offline Country List
Online Services
There are very few places in the world where you cannot book a hotel in advance. However, can you also get real time status of ground transportation (such as buses and trains), find up-to-date weather or road conditions that may hamper your travels, or book a bus and taxi? Being able to find up to date information directly online is useful when you cannot do otherwise, and being able to book ground transportation may save you from having to make a trip to the bus depot.
[table]Country,Transit Status
1
,Book Bus or Taxi
2
,Up to Date Conditions
Brunei
,No,No,No
Cambodia
,No,No,Yes
Indonesia
,Yes,Yes,Yes
Laos
,No,No,No
Malaysia
,Yes,Yes,Yes
Myanmar
,No,No,No
Philippines
,Yes,Yes,Yes
Singapore
,Yes,Yes,Yes
Thailand
,Yes,Yes,Yes
Timor Leste
,No,No,No
Vietnam
,Yes,Yes,Yes
[/table] Transit Status
1
: Generally in a few major cities only
Book Bus or Taxi
2
: Generally in major cities only
Conclusion
Having faster internet or more offline apps in a country will not necessarily translate into a better travel experience. However, there's not much to risk for you to plan ahead and prepare what travel tech is available to your advantage- it could make the difference between a frustrating and great travel day.  Why wouldn't you install that great offline translator when you go to Thailand? Included below are the results from of a more formal study done by the World Economic Forum for comparison:
[table]Country,WEF Score
1
,Within SEA
Brunei
,72/140, #5
Cambodia
,106/140,#8
Indonesia
,70/140,#4
Laos
,n/a,n/a
Malaysia
,34/140,#2
Myanmar
,n/a,n/a
Philippines
,82/140,#7
Singapore
,10/140,#1
Thailand
,43/140,#3
Timor Leste
,n/a,n/a
Vietnam
,80/140,#6
[/table] WEF Score
1
: World Economic Forum's
Travel and Tourism Competitiveness Index Score
across 140 countries