Travel Apps to Live the Travel Cliche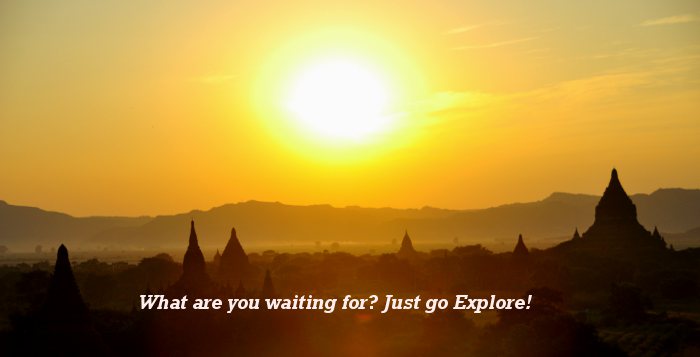 The world that we can travel today is not the same as it was just half a century ago. Let's take a look at five timeless travel quotes and see if we can still embrace the spirit of the messages contained in them in the twenty first century. We will use travel tech and modern day resources to assist us when we can, since it is by virtue of these advancements that the world has changed.
"Two roads diverged in a wood and I – I took the one less traveled by." – Robert Frost
This one seems easy enough to do. We simply need to take the less travelled route. It's a two step process. You need to first find out what the more travelled route is, and then take a secondary route.
First we will figure out what are the top things to do in a place by looking them up. Let's say we happen to be in Paris and want to take the less travelled road. Well, according to all the thousands of people who voted up the top things to do through Tripadvisor, you can take note of them in the City Guide for Paris (Google Play | Apple Appstore). As well, check out the venerable Lonely Planet City Guide for Paris to see what they recommend.
Next, you simply IGNORE the top things to do that are found there. The well worn path will be the top 10 or 20 things; choose an activity from third page and all of a sudden, you'll probably find that there are very much less tourists doing the same thing you are.
"Do not follow where the path may lead. Go instead where there is no path and leave a trail" –Ralph Waldo Emerson
Emerson takes Mr Frost's sentiment to another level. He'd prefer to blaze a new trail instead of following a less travelled path. Well, this is tougher to do these days as nearly every corner of this Earth has already been traversed. I supposed there are still bits of some remote regions still left untravelled and undocumented. I'm sure you can sift through the interwebs and find some place or activity that has never been written about. When you do, use these travel tech devices to help you in case you get seriously lost:
Get a Personal Locator Beacon, one for the Oceans and one for Land travel. And perhaps you might consider getting a Satellite Phone so that you can make phone calls from anywhere. And you might as well get a device that gives you World Wide Internet Coverage.
And please read how to Travel Responsibly, since the ground you will be treading may be ecological fragile.
"A good traveler has no fixed plans and is not intent on arriving." – Lao Tzu
So it's the journey and not the destination. That's what you keep trying to convince your kids during the long eight hour car ride. How can you break free from the 'are we there yet' attitude and be mindful that getting there is part of the journey?
Perhaps you can figure out all the ways of getting there and choose modes of transport that are interesting for you and your travel companions. Start by entering your route into Rome2Rio (website | Apple Appstore) or Google Maps (Google Play | Apple Appstore). Take a more deliberate path instead of choosing the cheapest or fastest route.
Also, since you'll have the time, you can read about your destination, your route, your destiny, whatever you so choose using Pocket (Google Play | Apple Appstore).
"One's destination is never a place, but a new way of seeing things." – Henry Miller
It's not even about the journey or the destination; it's about the experience according to Mr Miller. If we take out  these two major components of your trip, what's really left? It's the local history, people, and culture.
It's easy enough to learn about the history and culture- you can read books, visit museums, and sample the food. You can also connect with the local people by allowing them to guide you. Use Nomaders (Apple Appstore), Vayable (Apple Appstore), Touristlink, or Toursbylocals to find a guide that shares your interests. And here are more ways to connect with locals.
"People travel to faraway places to watch, in fascination, the kind of people they ignore at home." – Dagobert D. Runes
This one is my favourite. Perhaps we do not necessarily need to travel that far away from home to find something of interest to us. If we can entertain ourselves just as easily at home as when travelling to far away places, we can do it more often since travelling to far away places cost much more time and money.
Consider bringing travellers to you. Host a traveller in your home through Airbnb (Google Play | Apple Appstore) or hang out in touristy places near you. It could inspire you to see the places and people in your home town in a new light.
What's your favourite travel quote and why?