Singapore Travel Apps Guide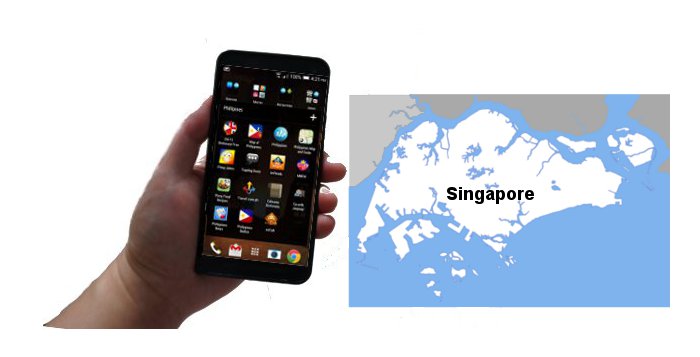 Singapore's transformation from a rags to riches nation is pretty amazing. On this tiny Island with no natural resources other than human capital, Singapore has managed in four decades to become one of the most prosperous nations in the world. Both the government and its people try to be efficient- they walk and talk fast. Many things can be done online, including buying tickets and reloading credits on your SIM card.
Also, you've probably heard that Singapore has many rules and harsh penalties for breaking them. If you act with a modicum of courtesy, you'd never need to be concerned- just don't get caught littering in public. In any case, it'll be a breeze getting around this tiny Island nation.
Getting Connected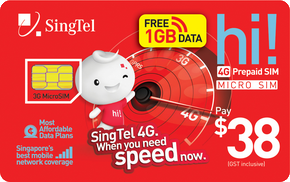 I went with a Singtel LTE SIM card, though I could just as easily have used a SIM card from M1 or Starhub. No matter, Singapore's average internet download speeds ranks second fastest in the world and the entire city-state is smaller than the size of most metropolitan cities. Whether on a bus, inside a shopping mall, at Sentosa Park, or riding the underground Metro, you shouldn't have trouble staying connected to the internet. Additional credits or Top-Ups can be purchased at most convenience stores or online (Singtel Online, M1 Online, Starhub Online).
More information about Singapore mobile operators can be found HERE.
My Trip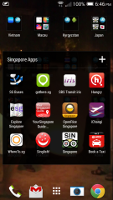 I went armed with twelve mobile apps during my trip. I subscribed to the 7 day – 7 gb data plan for 7 SGD ($5.50 USD). The connection remained 4g for the majority of the time, dropping down to 3g a few times and rarely to 'H'. When the signal was 4g, browsing was almost instantaneous. The one app that I found the most useful was Tripadvisor's Offline City Guide. By the way, Singapore has alot of places to eat- I mean ALOT. That's the reason I have listed at least 3 apps that help you decide on what place to eat.
Apps Used
Other General Use Apps
Apps with Excessive Permissions not tested:
8 Days Eat
Channel NewsAsia